End of the Year Book Tag
I saw this book tag on Ariel Bissett's booktube channel and thought it seemed the perfect time to take part. Can you believe there are just over 5 weeks of 2017 left?
---
Are there any books you have started this year, and haven't finished?
I'm too stubborn to bail on books so there aren't any books I've purposefully not finished. One book that I'll probably still be reading in 2018 though is David Copperfield as I'm reading an issue a day on Serial Reader and I'm currently only at 27%. I loved the 1999 BBC adaptation so I thought it was time to finally read the actual book.
---
Do you have a read to transition you into the next season?
A new tradition is reading The Scorpio Races by Maggie Stiefvater in November. The wild island of Thisby perfectly suits the colder months and harsher weather. The one book I read every Christmas is A Christmas Carol by Charles Dickens as I love its message – it's definitely become a comfort read for me.
---
Are there any upcoming releases that you're still anticipating, and waiting for?
I have a bad habit of preordering too many books, especially special editions. These six are my most anticipated:
Batman: Nightwalker by Marie Lu – I love all things superhero and I love Marie Lu so this should be perfect for me.
The Girl in the Tower by Katherine Arden – The Bear and the Nightingale was one of my favourite books from 2017 so I can't wait to read the sequel.
Hero at the Fall by Alwyn Hamilton – I love this series so can't wait to read the final book. Fingers crossed that Amani and Jin live happily ever after.
Circe by Madeline Miller – One of my favourite books is The Song of Achilles so this is a must-read for me. I just hope it's even half as good.
A Court of Frost and Starlight by Sarah J Maas – more Rhysand and Feyre? Yes, please.
King of Scars by Leigh Bardugo – I know it's a long wait for this one but I need more Nikolai.
---
What are 3 books you want to read by the end of the year?
There are some books I have to read by the end of the year for reading challenges but I'd also love to read Stalking Jack the Ripper, and Hunting Price Dracula by Kerri Maniscalco, as well as Six of Crows by Leigh Bardugo.
---
Is there still a book you think could be a sleeper, and make your list of top reads this year?
I'm lucky enough to have an ARC of The Girl in the Tower by Katherine Arden and expecting an early release copy of Batman: Nightwalker by Marie Lu – I think both of these have the potential to be 5 star reads. As for books I already own and have on my TBR, I'm hoping To the Bright Edge of the World by Eowyn Ivey is as good as The Snow Child and that I love the Six of Crows duology as much as the Grisha trilogy.
---
Have you already started making reading plans for 2018?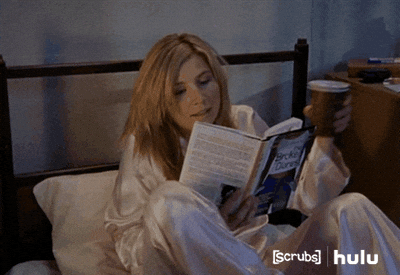 My main plan is not to do any reading challenges apart from Goodreads. I don't like feeling that I have to read a particular book as it seems like a chore. I want to be able to read whatever book takes my fancy. I'm also intending to save £1 for every book I read from my TBR pile and hopefully have enough to buy some new books at the end of the year.
---
Feel free to consider yourself tagged as I'd love to hear your answers!