Fierce Fangirl Friday – Game of Thrones
Fierce Fangirl Fridays are hosted by Jackie @ toomuchofabooknerd. It gives you the opportunity to do some healthy fangirling on your blog. It can be a book, TV show, music, celebrities, your pet, the universe, finding your soulmate or just a recent meal you've had!
---
[Image Credit: Game of Thrones Wiki]
As Game of Thrones season seven finishes in a few days, I thought it was time to do some fangirling over this amazing show. I read the books a few years before the show started so I knew the twists of the first few seasons. Since the show is now further ahead than the books, I love being surprised by each epic episode. Here's why I'm a total Game of Thrones fangirl:
1. FEMALE EMPOWERMENT. There are some strong representations of female protagonists in the show and a refreshingly varied cast of women. Whilst the underlying misogyny can't be denied at times, I think that it's a true reflection of the violence many women experienced. The women are definitely the most interesting characters in the show, from Daenerys to Cersei, Arya to Sansa, Missandei to Lady Olenna, Melisandre to Yara, and Brienne to Ygritte. I could go on and on about them…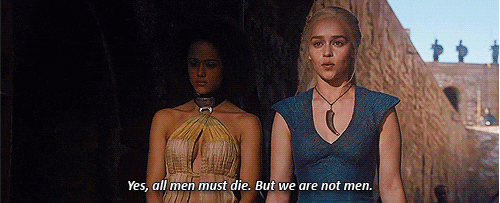 2. WORLD-BUILDING. The world-building for this show is definitely on another level. As an example of high fantasy, George R.R. Martin has created a completely plausible and captivating world filled with danger, magic, and intrigue. The special effects are truly amazing.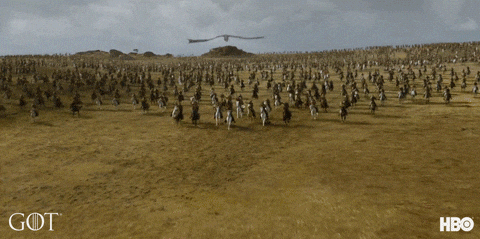 3. THE HUMOUR. Despite having some of the most violent scenes on TV, this is balanced with moments of comedy, usually from Tyrion or Bronn. There are some truly laugh-out-loud (and very quotable) moments throughout the series.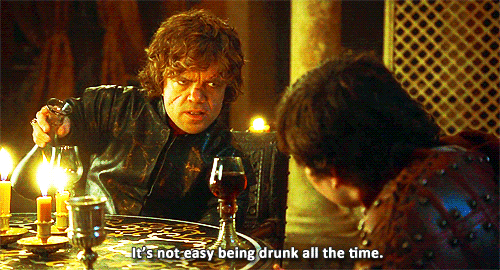 4. IT'S UNPREDICTABLE. Imagine watching the first season without having read the book? That unexpected death in episode 9 cemented Game of Thrones as one of the most watchable and unpredictable shows on TV.
5. BRILLIANT WRITING. Some of the storylines on the show have been truly epic and the twists have often been completely unexpected. Every character feels necessary and is allowed to develop in an organic way that ensures the viewer remains invested in them.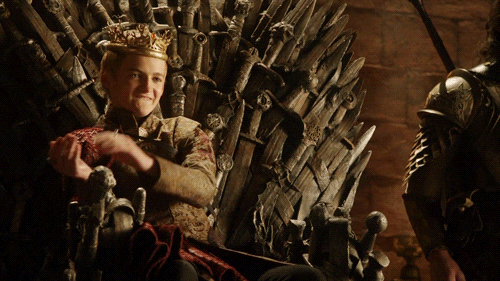 6. THE VILLAINS. One of the things I love about this show is that it exists in a mainly grey area. Most characters are neither good or bad, but rather deeply flawed. But when we have a true villain, they are usually loathsome – who thought someone could be worse than Joffrey until we met Ramsay Bolton?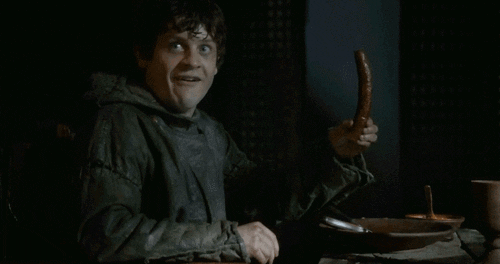 7. TYRION LANNISTER. Apart from Daenerys, Tyrion is my favourite character and the person I hope survives the show. I love how his mind is his greatest weapon and, of course, his many quotable lines of dialogue.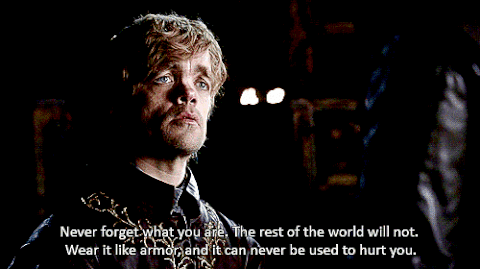 8. TORMUND AND BRIENNE. Who doesn't want someone who looks at them the way Tormund looks at Brienne?! They are my OTP of the show.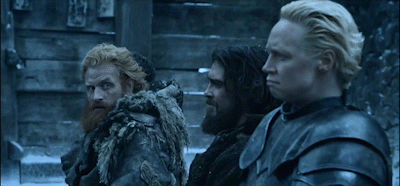 9. FAMILY. One of the issues that the show explores frequently is family and the complicated nature of familial relationships. A lot of the action is propelled by people trying to protect their family. I can't wait for the reunion between Jon and Arya.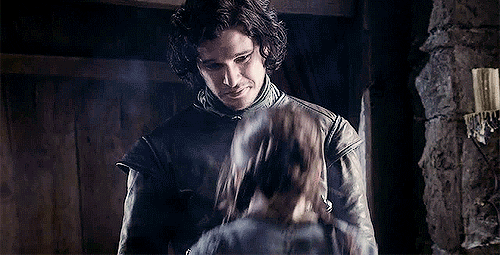 10. THE POLITICS. The battle for political power is the backbone of Game of Thrones and often reflects contemporary politics. Who knew that a show about politics could be this interesting?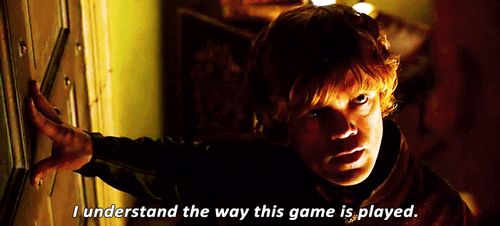 Fingers crossed that we all manage to avoid spoilers before watching the final episode!