Fierce Fangirl Friday – Parks and Recreation
Fierce Fangirl Fridays are hosted by Jackie @ toomuchofabooknerd. It gives you the opportunity to do some healthy fangirling on your blog. It can be a book, TV show, music, celebrities, your pet, the universe, finding your soulmate or just a recent meal you've had!
---
I'm currently rewatching Parks and Recreation and it's reminded me why this is one of the greatest shows ever.
THE CAST. There isn't a single weak member of the cast. Everyone is absolutely hilarious. I just love them all so much!!
2. LESLIE KNOPE is who I aspire to be. She's passionate about her job, a proud feminist, and cares deeply about her friends and co-workers. She never gives up and has integrity. Plus she loves waffles!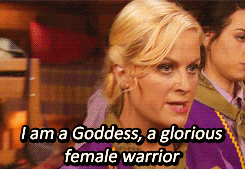 3. COUPLES GOALS. Whether it's Leslie & Ben, Ann & Chris, or April & Andy, Parks and Rec features some of the greatest couples ever. They love and support each other – every scene with Leslie and Ben makes me go AWWWW.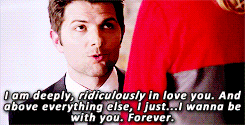 4. Galentine's Day & Treat Yo' Self. Two of the greatest days ever were invented by Parks & Rec. Created by Leslie Knope, Galentine's Day is held on February 13th – women celebrate women and their friendships. Treat Yo' Self is an annual holiday where you spend whatever you want without judgement!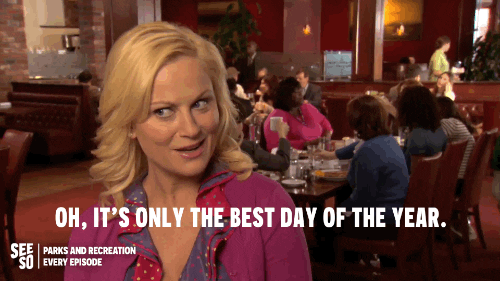 5. Minor Characters. Even the characters that feature in only a few episodes are memorable. How can you not love Lil' Sebastian? Or sing every sentence like Jean-Ralphio?!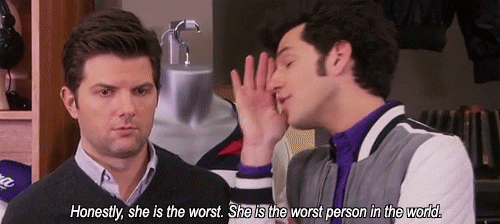 If you haven't watched Parks & Rec yet, then you really have to! The first season isn't the best but, from season 2, every episode is a work of art.
SaveSaveSaveSaveSaveSaveSaveSaveSaveSaveSaveSaveSaveSaveSaveSaveSaveSave
SaveSave