The Halloween Book Tag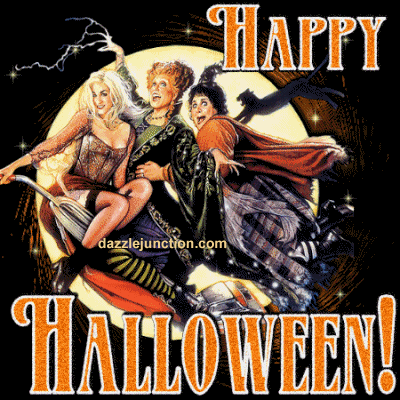 With today being Friday the 13th, it seemed the perfect opportunity to take part in the Halloween Book Tag created by Book Adventures. Here it goes…
---
1) Favorite scary, must-read for Halloween?
I reread 'The Shining' every October as nothing creeps me out as much as this!
---
2) Scariest book cover, like ever?
I regret googling this question so much! There are some seriously creepy covers out there but I remember being scared of the Goosebumps covers when I was younger.
---
3) If you could go trick-or-treating with any author, who would you pick?
Judging by Leigh Bardugo's books, I think she would make a great companion for trick-or-treating. I'd also love going with Maggie Stiefvater. Imagine being able to ask them anything all night.
---
4) If you could dress up as any bookish character for Halloween, who would you be?
[Image from Pottermore]
I'm going to have to go with Luna Lovegood or Hermione Granger for this one. There are so many great bookish ideas though, like Puck from The Scorpio Races, Katniss from The Hunger Games, Daenerys from Game of Thrones, or Wynonna Earp from the comics.
---
5) If you could find anything (from any book) in your trick-or-treat stash, what would you hope to find?
[Image from Business Insider]
An acceptance letter from Hogwarts or a Niffler from Fantastic Beasts.
---
6) In what fictional world would you like to go trick-or-treating?
[Image from Pottermore]
Judging by the description of Honeydukes, you'd probably get some amazing sweets in the Harry Potter world. It would be worth it for the chocolate frogs alone.
---
7) What book villain would you not like to meet alone in a dark alley on Halloween?
[Image from Horrorpedia]
Some book villains aren't the type to randomly attack someone in a dark alley but I think Dracula would be someone you'd want to avoid. Bill Sikes from Oliver Twist, Frankenstein's monster, and Voldemort would be other characters I'd run the other way from too.
---
8.) Would you rather dress up as a vampire, zombie, werewolf, or shadowhunter?
[Image from Pinterest]
A vampire is always fun to dress up as and can be really creepy.
---
9) Pick a candy (just one) from Harry Potter that you would love to find in your stash?
[Image from Harry Potter Wiki]
There are so many delicious sounding sweets but I'm going with Fizzing Whizzbees – large sherbert balls that cause you to levitate a few inches off the ground.
---
10) What is your favourite Halloween candy?
Because I grew up in a rural part of England, I've never actually been trick-or-treating! I love chocolate though so I'd devour any fun-size Halloween bars.
---