Halloween Part 2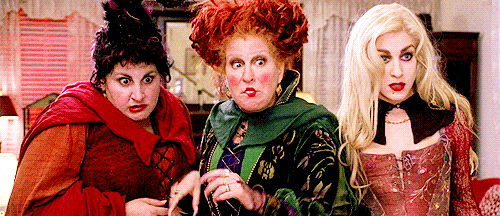 Halloween wouldn't be the same without some spooky accents and accessories so here are a few bookish items that will make your Halloween reading even more atmospheric.
---
Candles:
I LOVE bookish candles so I would definitely recommend burning some Halloween inspired candles whilst reading. Good Book Hunting has a few candles inspired by Edgar Allan Poe and Dracula that I would definitely recommend. You can also use the code SCORPIO15 to save 15% on your order.
Other companies selling Halloween candles include Little Crafty Foxes with their limited edition Witches Brew candle, Pixeled Wick with a Nightmare Before Christmas themed candle, and A Handmade Emporium's pumpkin pie candle.
---
Tea:
There's nothing more comforting than a hot drink whilst reading. If you like tea, Good Book Hunting has a Witches Brew loose-leaf spiced chai blend that even has little sugar bats and pumpkins included. Again, remember to use the code SCORPIO15 to save 15% on your order.
The Literary Tea Company also sells loose-leaf tea that would be perfect for Halloween. I would recommend either the Mary Shelley sweet lavender black tea, the Harry Potter tea potions that come in gorgeous tubes, or The Wizard's Brew black tea with vanilla and liquorice.
---
Bookmarks:
I have a slight obsession with bookmarks so can't resist some Halloween themed ones. Crafty Babas has some amazing horror themed bookmarks, many inspired by Stephen King. The Pennywise magnetic bookmarks are definitely on my wish-list.
Wish Upon A Page has a gorgeous Nightmare Before Christmas inspired bookmark, whilst My Pretty Week has a range of cute magnetic bookmarks.
---
Mugs:
Miss Bohemia sells some of the best quality bookish mugs and I've ordered a few designs from them without ever being disappointed. They're also having a sale at the moment so it's the perfect time to treat yourself.
Fable and Black sell a range of mugs including a Magic Potion one, whilst I really want the Hocus Pocus inspired mug from Elly's Vintage.
---
Tomorrow's post will feature tote bags, pins, artwork, and jewellery!