New Year's Resolutions Book Tag
A new year means new bookish resolutions so this tag I found on The Last Reader seemed perfect.
---
An author you'd like to read (that you've never read before):
I got these three paperbacks for £6 from Amazon as I've heard The Broken Earth is a brilliant fantasy series. I've not read N.K. Jemisin before so she'll be a new author for me.
---
A book you'd like to read:
I used some of my Christmas money to buy the deluxe illustrated edition of The Name of the Wind by Patrick Rothfuss. I've had this on my kindle for about ten years so it's definitely overdue to be read!
---
A classic you'd like to read:
I'm slowly making my way through the BBC Big Read top 100 books and the next classic to read is David Copperfield by Charles Dickens. I'm halfway through thanks to Serial Reader and hope to finish it soon.
---
A book you'd like to re-read:
With Circe being released this year, I'd like to reread The Song of Achilles by Madeline Miller as it's one of my favourite books.
---
A book you've had for ages and want to read:
I absolutely loved the first two books in this series yet I still haven't read the final book The City of Mirrors. I'll have to reread the other books first though as I can't remember everything that happened.
---
A big book you'd like to read:
I loved the TV adaptation of The Pillars of the Earth when it was first aired and I've been meaning to read the book since then. As it's one of the BBC Big Read books, I have it on my 2018 TBR list.
---
An author you've previously read and want to read more of:
I read Harry Bingham's Talking to the Dead last year and fell in love with it. I've ordered the next two books from my library and can't wait to read them.
---
A book you got for Christmas and would like to read:
I first heard about this book on bookstagram and I was intrigued enough to ask for a copy for Christmas. The New Orleans setting is the main reason I'm looking forward to it though.
---
A series you want to read from start to finish:
I bought The Mortal Instruments boxset in an online sale but still haven't got around to reading them yet. I'd love to finally read this series in 2018.
---
A series you want to finish that you've already started:
I read the first five Throne of Glass books last summer and was so excited for Tower of Dawn (despite not liking Chaol much) but I still have it sitting on my shelf for some reason. So I plan to read it this year and finally get caught up with the series.
---
Do you set reading goals? If so, how many books do you want to read in 2018?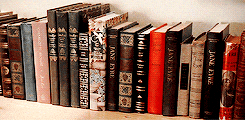 I always do the Goodreads Challenge so have aimed for 170 books this year.
---
Any other reading goals?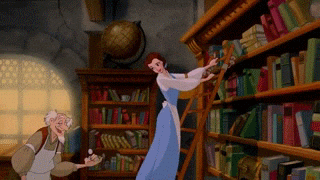 Read 60,000 pages (from 58,895 pages in 2017)
Read 20 non-fiction books (from 15 in 2017)
To participate in the Unread Shelf Project and reduce my TBR pile from 335 to 275.
---
Feel free to consider yourself tagged if you'd like to participate!