Pottermore Sorting Tag
As a die-hard Potterhead, when I saw the Pottermore Sorting tag on The Little Contemporary Corner I had to do a post about my own Sorting. I remember when Pottermore was first released to the public in 2012 and I was so excited to add another layer to my Harry Potter experience. A newly designed site was launched in 2015 and users could get re-sorted or claim their old house.
I was sorted into Ravenclaw when I first joined Pottermore and was wary of taking the test again in case I was sorted into a different house. I definitely identify as Ravenclaw, perhaps Ravenpuff to some extent, so I would have been disappointed with a different house. These things are serious problems to a Potterhead. 😂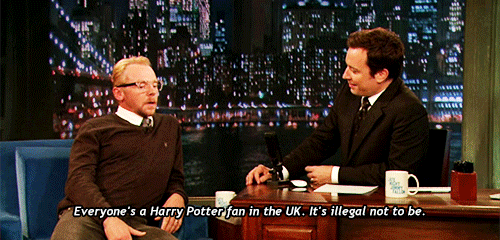 ---
Hogwarts House:
To my immense relief, I was sorted back into Ravenclaw. I love the intellectual curiosity, tolerance, and eccentricity that defines this house. Being part of the house that Luna Lovegood was sorted into is a definite bonus. The drawbacks to being Ravenclaw are probably intellectual snobbery as evidenced by the Prefect's letter on Pottermore.
"Ravenclaws prize wit, learning, and wisdom. It's an ethos etched into founder Rowena Ravenclaw diadem: 'wit beyond measure is man's greatest treasure'."
---
Ilvermorny House:
Ilvermorny School of Witchcraft and Wizardry is the North American school of magic mentioned in the film of Fantastic Beasts and Where to Find Them. You can find out more about it at Pottermore. The four houses are Horned Serpent, Pukwudgie, Thunderbird and Wampus. There have been lots of discussions about how Ilvermorny houses compare to Hogwarts houses and it seems they don't due to their different Sorting criteria.
Anyway, after taking the Sorting quiz, I was assigned to Pukwudgie. JK Rowling revealed on Twitter that Queenie Goldstein was Pukwudgie so I'm pleased with my result. I thought I might be the Horned Serpent as their traits seem more like Ravenclaw and Pukwudgie like Hufflepuff. Perhaps this means I'm more Ravenpuff than Ravenclaw.
"Named by James Steward, after the fiercely independent magical creature the Pukwudgie; Pukwudgie house is sometimes considered to represent the heart of a witch or wizard. It is also said that Pukwudgie favours healers."
---
Patronus:
I was so excited when the opportunity to discover your Patronus was added to Pottermore. I saw a lot of posts on Litsy at the time and some people were disappointed with their result so I was hoping for an interesting Patronus. On Pottermore, it explains that Professor Catullus Spangle believed that "the Patronus is the awakened secret self that lies dormant until needed, but which must now be brought to light".
After taking the quiz, I discovered that my Patronus was a wolf. That's a pretty amazing Patronus to have so I was really pleased. According to my Patronus Analysis, the most common house for a wolf is Gryffindor and the most common star signs are Sagittarius and Taurus. As a Scorpio, I definitely think the darker aspects suit my star sign though.
"The wolf is a bit of a darker and mysterious soul, with the strength of a fighter. A person with this patronus has had a lot happen in their life, and do to that they wear a mask over their emotions. They do, however, have a very big heart that is full of both passion and fire."
---
Wand:
My wand is 10 ¾" elder wood with a unicorn hair core. Elder is meant to be unlucky as we found out in Harry Potter and the Deathly Hallows, but it's also meant to contain powerful magic. Unicorn hair apparently produces the most consistent magic and is the most difficult to turn to the Dark Arts. Anything between 9″ and 14″ is considered an average wand length. The unyielding flexibility reflects my aversion to change which is definitely true.
"The truth is that only a highly unusual person will find their perfect match in elder, and on the rare occasion when such a pairing occurs, I take it as certain that the witch or wizard in question is marked out for a special destiny."
---
If you're a Potterhead, you definitely need to check out Pottermore. The Sorting, Patronus, and Wand quizzes add another layer to the Harry Potter experience. So many people on Litsy refer to themselves by their Hogwarts house and it's a great way to connect. I've had such fun going through my results and hope you will too.