WWW Wednesday: 25 March 2020
WWW Wednesday is a weekly meme hosted by Taking On A World of Words. All you have to do is answer the three Ws and leave your link on the main blog.
---
What are you currently reading?
I'm currently reading The Deck of Omens by Christine Lynn Herman, sequel to The Devouring Gray. I'd definitely recommend it if you like Riverdale and The Vampire Diaries. I'm also still re-reading Muse of Nightmares.
---
What did you recently finish reading?
I recently read Chosen Ones by Veronica Roth. This was my first book by the author and I absolutely loved it. If you've ever wondered what happened to the Chosen One after they complete their task, then you need to pick up this book. I also recently read Famous in a Small Town by Emma Mills (perfect reading for these stressful times) and Dangerous Remedy by Kat Dunn (a fun, fast-paced adventure set in Revolutionary France).
---
What do you think you'll read next?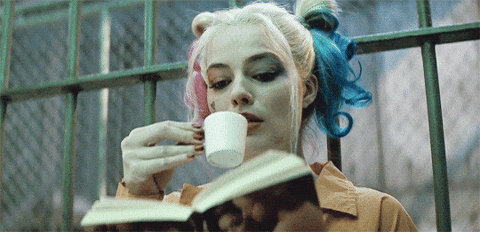 I have no idea what I'm going to read next but it'll probably be something from NetGalley or my ARC pile. I'm also looking for feel-good reads at the moment so let me know any recommendations you have!
---
What are you currently reading? Are there any books you've recently finished that you'd recommend? What's up next on your TBR?